Alan L. Sussman (Partner) has over twenty-three years of experience in various aspects of the law, including taxation, business planning, corporations, limited liability companies, and real estate. Mr. Sussman has spoken extensively on tax topics to various businesses and professional organizations, including: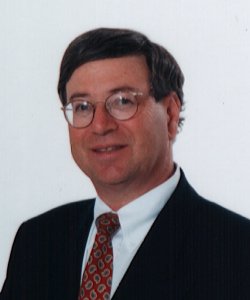 Practicing Law Institute
New Jersey CPA Society
New Jersey Bar Association
New Jersey Institute of Continuing Legal Education
New Jersey Public Accounting Society
Fairleigh Dickinson University Tax Institute
Merrill Lynch
North Jersey Regional Chamber of Commerce
Passaic County Dental Society
Passaic County CPA Society
Bergen County CPA Society
Essex County Bar Association
National Society of Enrolled Agents
Mr. Sussman has authored several articles on tax topics. These were written for:
Taxes Magazine
The New Jersey Institute for Continuing Legal Education Estate Planning Handbook
Mr. Sussman is engaged in a number of public service activities both within the community and in law. He has served on various committees for the New Jersey State Bar Association. Also, he has been a Board of Director for the North Jersey Regional Chamber of Commerce and head of its Professional Division. In addition, he has been a member of the State Board of Directors for the Make-A-Wish Foundation of New Jersey. He recently attended the national conference of the Make-A-Wish Foundation in Phoenix, Arizona and is involved in annual gifting programs and tax seminars for the organization.
Mr. Sussman utilizes his tax and business background in attempting to resolve and explain to clients complicated tax issues in simple, concise, and understandable methods. His primary areas of concentration are estate planning, estate administration, and corporate and business planning for the small and medium sized business. Mr. Sussman started his tax career with Touche, Ross, & Co. in their tax department in their New Jersey offices. He has an L.L.M. in Taxation from N.Y.U. School of Law.
For further information, please contact our offices.